CAROLINA BORJA WINS AWARD!!
At the Quibdo Africa film festival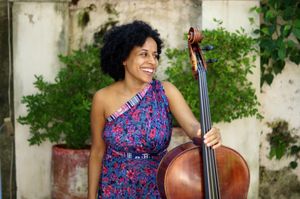 ESPERANZA is out now!!
Album release by Sororii
Esperanza by Sororii was supported by New Music USA's Creator Development Fund with major support from Howard Gilman Foundation, Doris Duke Charitable Foundation, The Amphion Foundation, Sony Music Group, Cheswatyr Foundation, The ASCAP Foundation, and BMI Foundation. Support for the New Music Creator Development Fund is also provided by contributions from the New Music USA endowment.